ROOM TYPE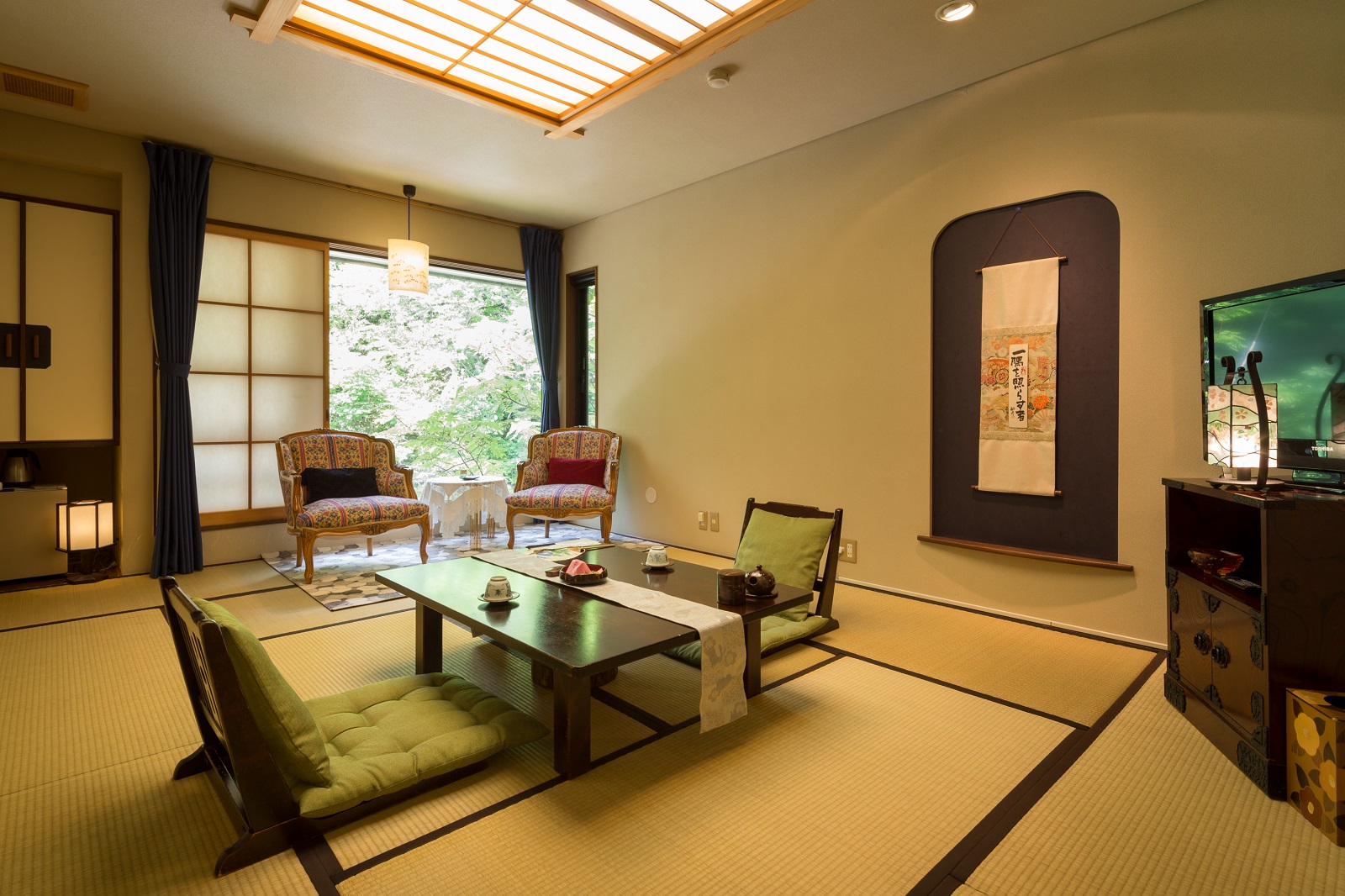 SAKURA-KAN (PHOTO) : Room with private toilet in the room, river view
TSUBAKI-KAN : Room with private toilet in the room, no specific view ( mountain, road etc…)
MOMIJI-KAN 【A】: Room with river view, no toilet and bathing area in the room (communal toilet on the same floor)
MOMIJIKAN【B】: Room with no specific view (mountain, road etc…), no toilet and bathing area in the room (communal toilet on the same floor)
FOOD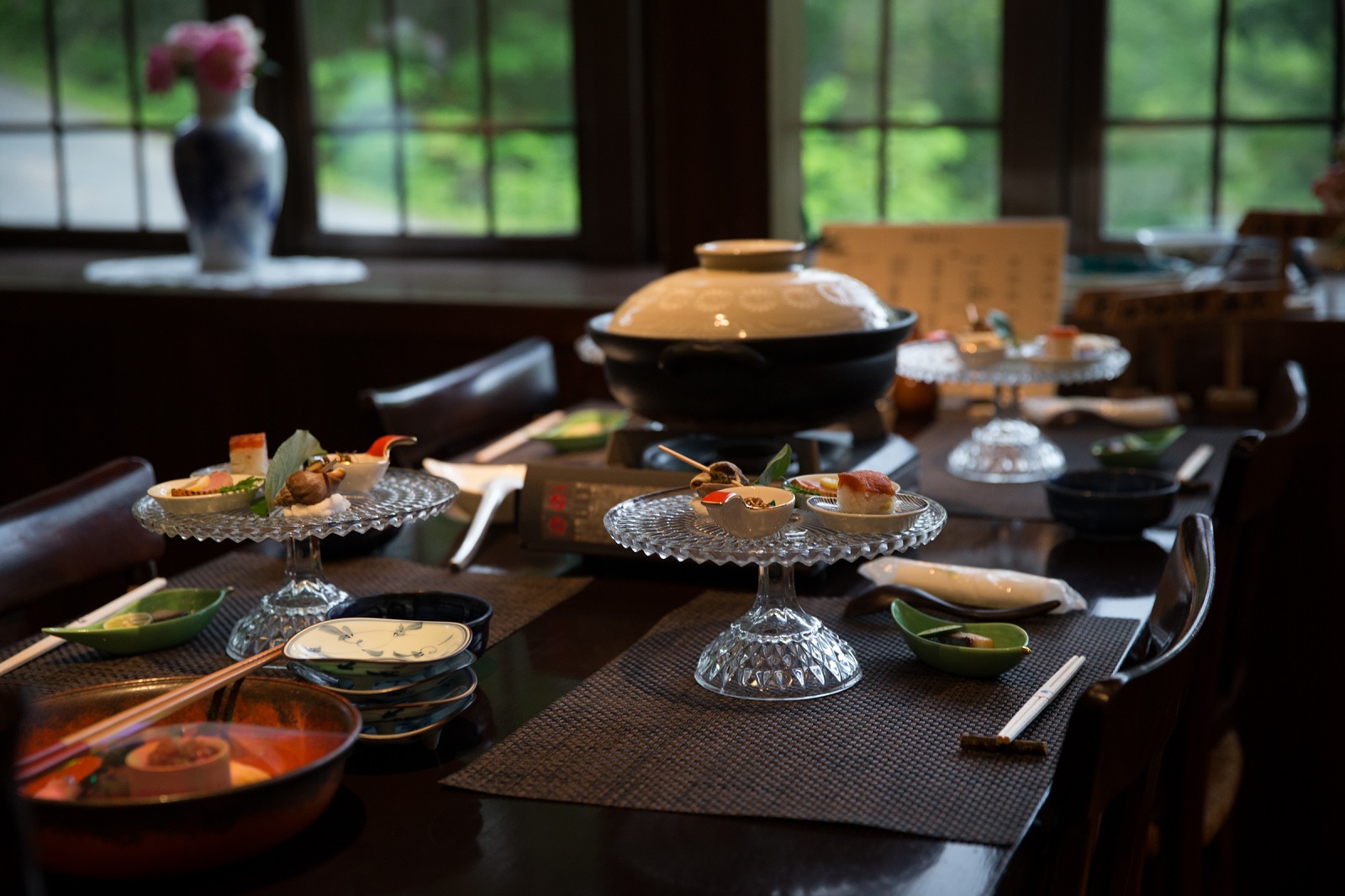 We offer a Kaiseki style dinner made from Akita's fresh local ingredients, and hearty Japanese style breakfast.
・Included dinner and breakfast at dining area.
・Taenoyu's specialty " mushroom soup " – free refills
・If you have a food allergy or a special dietary requirement please inform us     when you book.
ONSEN / BATH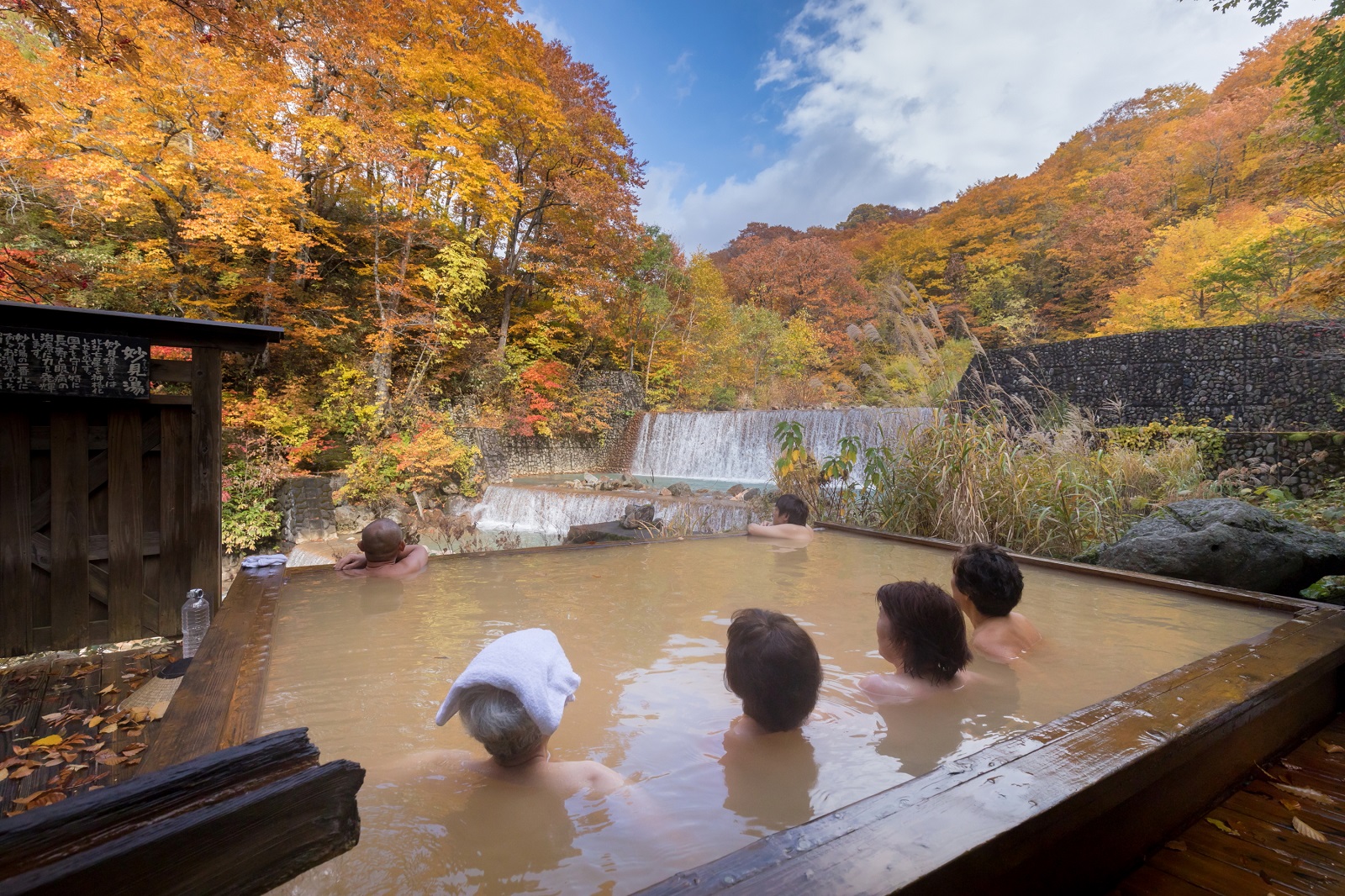 ・100% Natural hot spring, you can enjoy two type of hot spring water Gold and Silver.
・Open 24hours
・Totally 2 indoor baths, 3 outdoor baths and 2 mix open-air baths.
・Private open-air bath with great river view ( booking required when you check in )