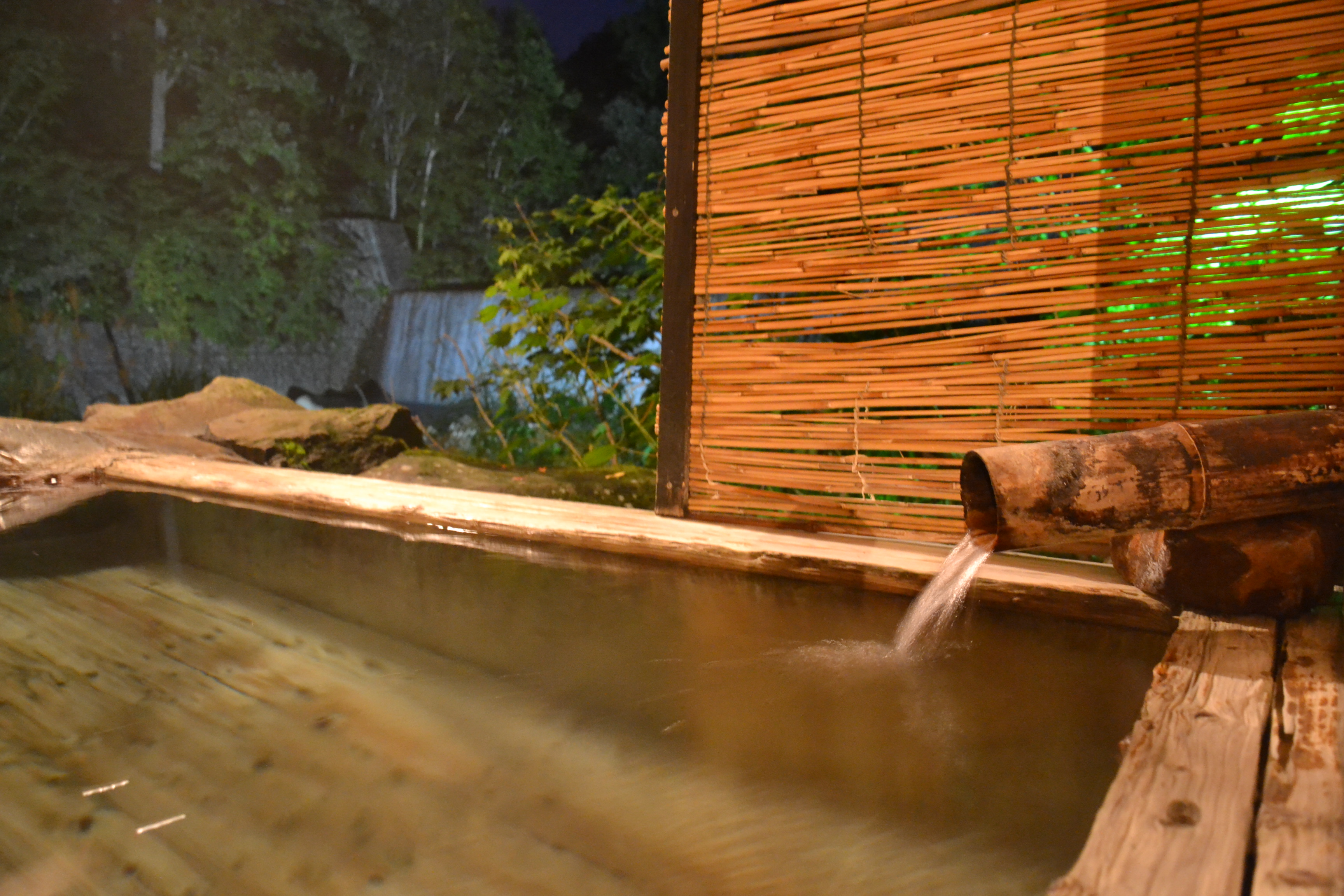 DAY TRIP SPA
Open hour : 10:00  – 15:00
Close: Every Tuesday 10:00 – 15:30  for maintenance
Price : Adult 800yen  Child 400yen (Included Onsen entry fee and tax, relaxing at the river view lounge room )
Face towels (Sales) 330yen  /  Bath towels (Rental) 550yen
*Available at the front desk.
Private open-air bath
(You can reserve beforehand, also walk in is fine as well. )
Time: 10:00~, 11:00~, 12:00~, 13:00~, 14:00~(L/O)
Price: 3,300Yen / per hour + 800Yen/ per person.
ex; I would like to book from 11:00 for one hour with 3 people
→ 3,300Yen + 800Yen x 3 people = 5,700Yen.
If you would like to reserve → Request Email to naoi@taenoyu.com          (Name, Date, Time, Contact email)
Would you like to do "Yumeguri" Onsen hopping??
Check here!! – About Onsen Hopping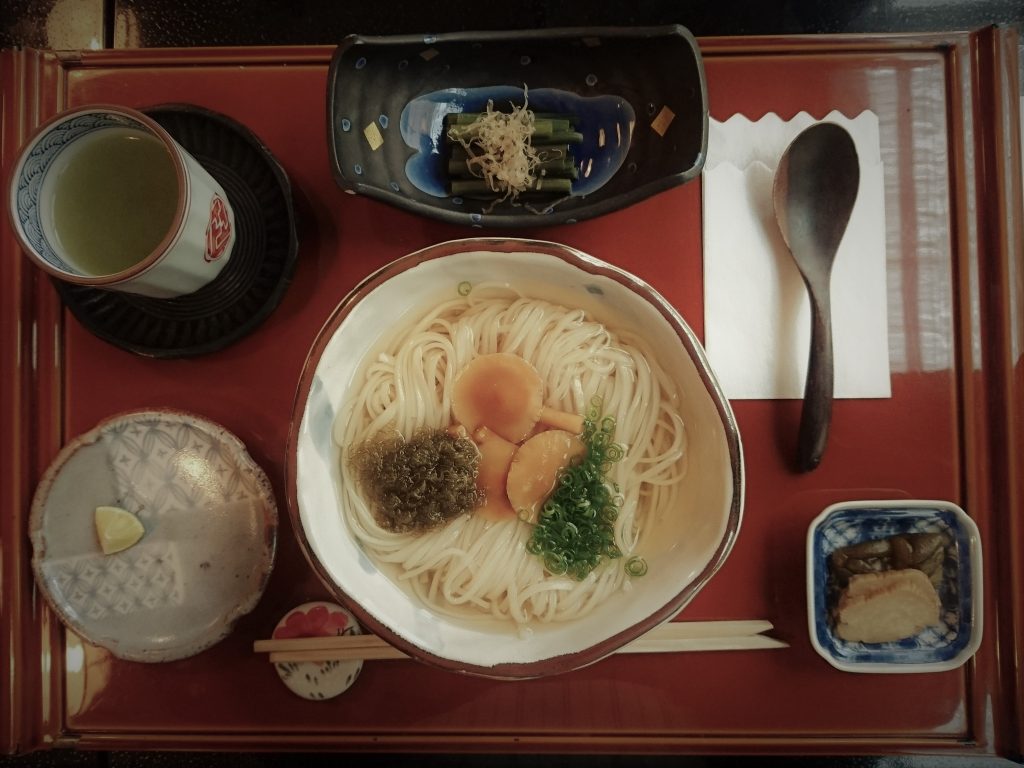 Lunch
Open hour : 11:30 – 14:00 ( L/O )
LUNCH MENU
◎ 稲庭うどんセット
Inaniwa noodle set 1,200 Yen (with coffee 1,500 Yen)
-Akita's local noodle "Inaniwa Udon" (Hot/Cold)
-Small dish
-Japanese pickles
◎妙乃湯お昼のお膳
Taenoyu daily lunch special 2,500 Yen (with coffee 2,800 Yen)
-Grilled fish
-Sashimi (slices of raw fish)
-Locally-grown mushroom soup
-Small dish
-Steamed rice
-Japanese pickles
◎おにぎり2ケ
"Onigiri" rice ball 2 pieces 400 Yen
Before-Tax Price
*The prices and menus are subject to change without notice